Daily Devotionals
Sun, 23 Sep 2018 00:00:00 +0000
Conflict & Confrontation, Spiritual Transformation

Listening to Your Brother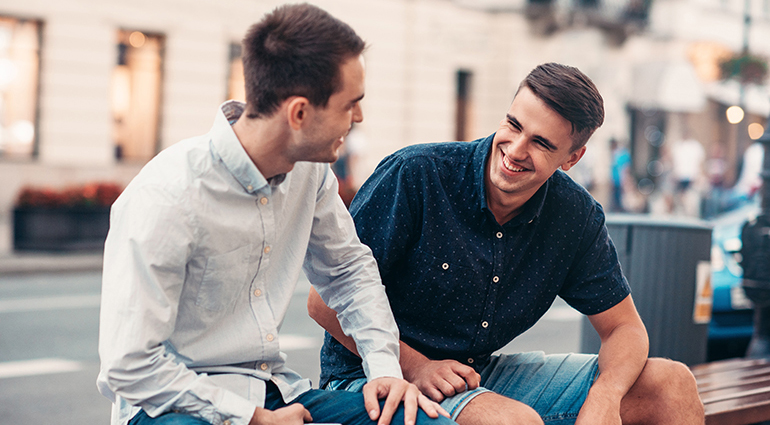 "You need to listen to me, I'm your brother!" The plea came from a concerned older brother in my neighborhood and was directed to a younger sibling who was moving farther away and faster than the older child was comfortable with. Clearly the older child was better able to judge what was best in the situation.
How many of us have resisted the wise counsel of a brother or sister? If you have had to face the consequences of resisting the good advice of someone more mature, you are not alone.
One of the greatest resources we can have as believers in the Lord Jesus Christ is a family—those who are spiritually related because of a common faith in Jesus as Lord and Savior. This family includes mature men and women who love the Lord and each other. Like the little brother in my neighborhood, we sometimes need a word of caution or correction to get us back on track. This is particularly true when we offend someone or someone offends us. Doing what's right can be difficult. Yet Jesus's words in Matthew 18:15–20 show us what to do when offenses happen within our spiritual family.
Thankfully, our gracious heavenly Father places in our lives people who are prepared to help us honor the Lord and others. And when we listen, things go better in the family (vv. 15–16). 
Sat, 22 Sep 2018 00:00:00 +0000
Encouragement

The Blessing of Encouragers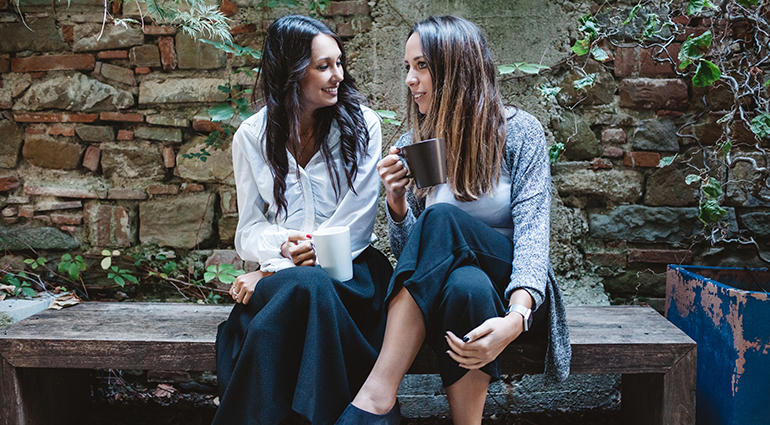 The 2010 movie, The King's Speech, tells the story of England's King George VI, who unexpectedly became monarch when his brother abandoned the throne. With the country on the brink of World War II, government officials wanted a well-spoken leader because of the increasingly influential role of the radio. King George VI, however, struggled with a stuttering problem.
I was especially drawn to the film's portrayal of George's wife Elizabeth. Throughout George's painful struggle to overcome his speech difficulty, she was his constant source of encouragement. Her steadfast devotion helped provide the support he needed to overcome his stutter and rule well during the war.
The Bible highlights the stories of encouragers who gave powerful assistance during challenging circumstances. Moses had Aaron and Hur's support during Israel's battles (Exodus 17:8–16). Elizabeth  encouraged her pregnant relative Mary (Luke 1:42–45).
After his conversion, Paul needed the support of Barnabas, whose name literally means "son of encouragement." When the disciples were fearful of Paul, Barnabas, at the risk of his own reputation, vouched for him (Acts 9:27). His endorsement was essential to Paul being welcomed by the Christian community. Barnabas later served as Paul's traveling and preaching companion (Acts 14). Despite the dangers, they worked together to proclaim the gospel.
Christians are still called to "encourage one another and build each other up" (1 Thessalonians 5:11). May we be eager to offer encouragement to help support others, especially as they face difficult circumstances.
Fri, 21 Sep 2018 00:00:00 +0000
Deity of Christ, Love of God, Savior & Messiah

Unexpected Ways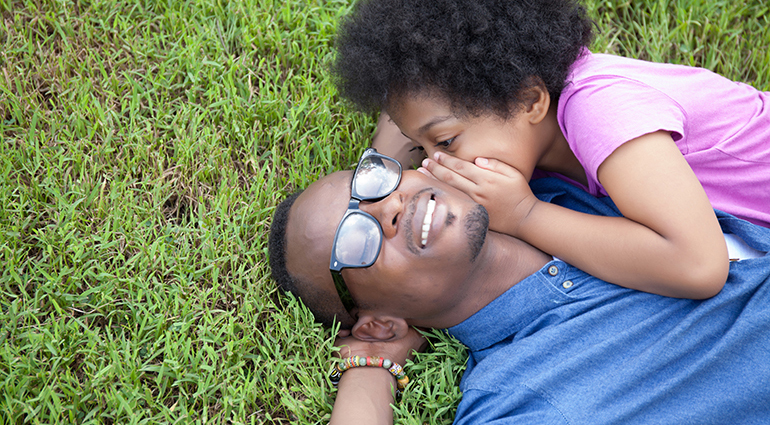 In 1986, five-year-old Levan Merritt fell twenty feet into the gorilla enclosure of England's Jersey zoo. As parents and onlookers cried out for help, a full-grown male silverback, named Jambo, placed himself between the motionless boy and several other gorillas. Then he began to gently stroke the child's back. When Levan began to cry, Jambo led the other gorillas into their own enclosure as zoo-keepers and an ambulance driver came to the rescue. Thirty years later Levan still talks about Jambo the gentle giant—his guardian angel who had acted in a shockingly unexpected way, changing his perception of gorillas forever.
Elijah may have expected God to act in certain ways, but the God of gods used a rock-shattering wind, a powerful earthquake, and raging fire to show His prophet Elijah how not to think of Him. Then He used a gentle whisper to show His heart and to express His presence (1Kings 19:11-12).
Elijah had seen God's power before 18:38-39). But he didn't fully understand the One who wants to be known as more than the greatest and most fearsome of gods (19:10, 14).
Eventually, that quiet whisper found fullness of meaning in the powerful gentleness of Jesus, who said, "Anyone who has seen me has seen the Father." Then he quietly allowed Himself to be nailed to a tree— to deepen our understanding of the Great God who loves us.